News publisehd: November 17th, 2009
Carolina Kostner:
Martina Bocek:
Marina Seeh:
Amelia Schwienbacher:
Elettra Olivotto:
News publisehd: November 13th, 2009
All results of Meran CUP 2009:
13.11. - 15.11.2009 Download as a ZIP File.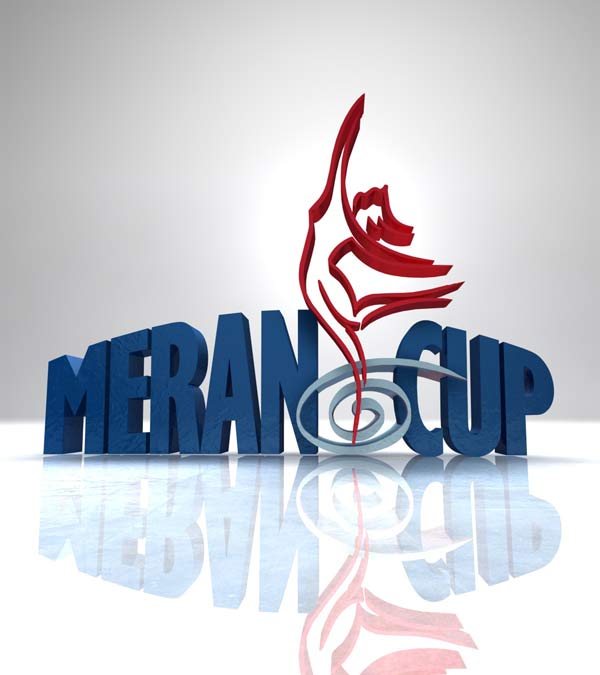 ISU Ice Figure skating competition - 12-15 november 2009
The Italian Figure Skating Federation (FISG) and the Ice Club Merano are honoured to welcome you to the 12th Merano Cup.
The documents for the competition:
For any further information please contact Maria Bocek: [email protected]
The Meranarena ice-rink is one of the most beatiful muti-purpose ice-sports and event facilities in the southern alps region offering available capacity for 3.000 spectators. The modern architectural structure located straight to the famous Merano horse racing circuit matches perfectly to the environment and meets all requirements for athlets and the public.
The ice-rink surface is 30 meters by 60 meters, the stadium is heated in the winter season and airconditioned in the summer months. The second open-space ice-rink is in service only during the period between November and March when the external temperatures become lower. In the period of the JGP the temperatures in Merano mooves from 15°C in the night and 25-30°C during the day and the weather conditions are usually very stable.
Even though the Meranarena is situated at the town periphery it takes roughly only ten to fifteen minutes walk to the city center of Merano and the Old Town which  offers many opportunities for shopping and amusement.